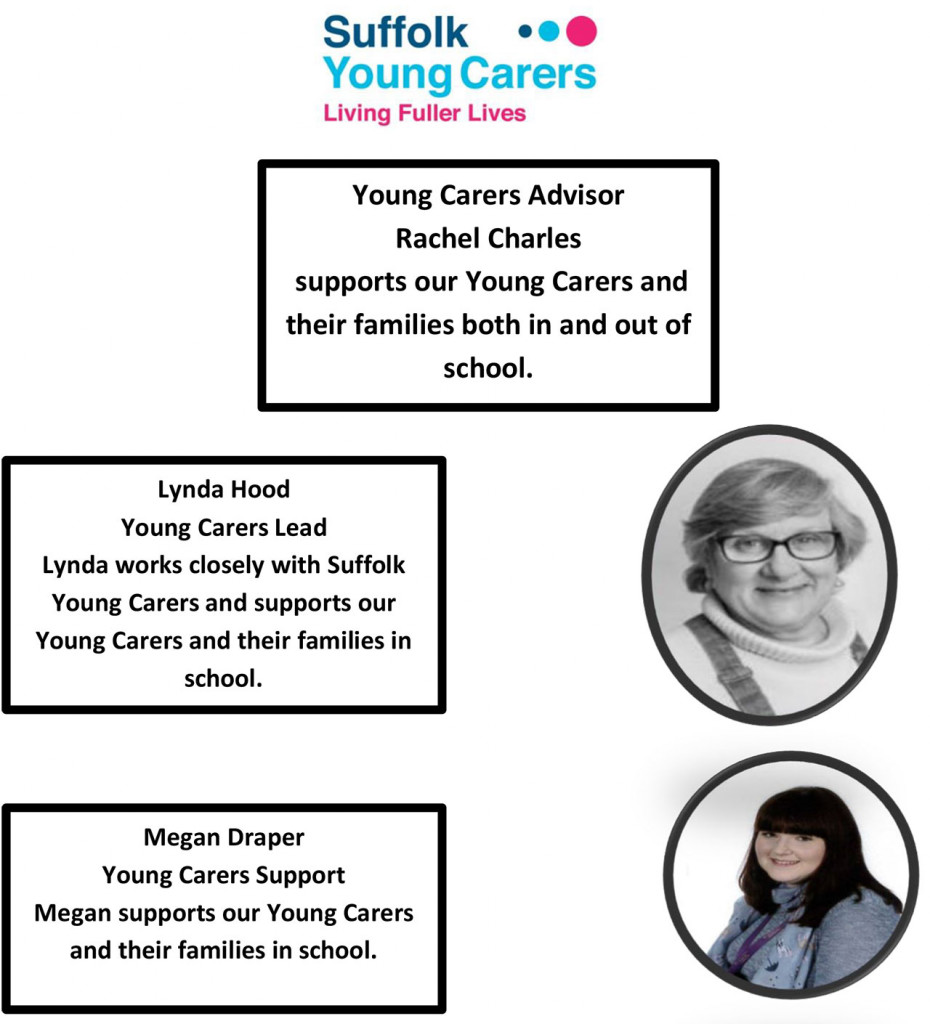 What is a Young Carer?
"A young carer is someone aged 25 and under who cares for a friend or family member who, due to illness, disability, a mental health problem or an addiction, cannot cope without their support. Older young carers are also known as young adult carers and they may have different support needs to younger carers."
https://carers.org/about-caring/about-young-carers
What we offer.
We gain an understanding of the needs of young carers
We have a secure commitment from the school leaders
We have systems in place to identify young carers
We identify, assess and support young carers and their families
We raise awareness of school staff, pupils and our families about young carers
We refer to young carers within school documents
We carry out regular reviews of school provision
We share good practice with others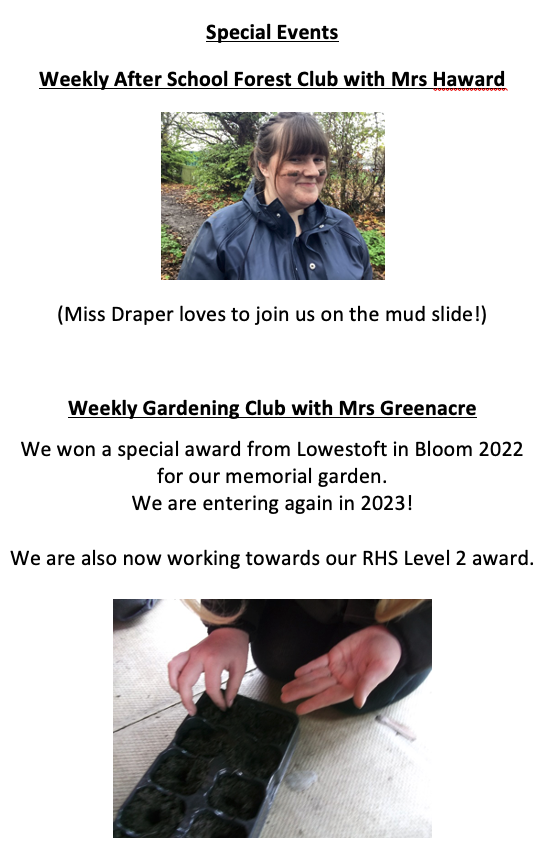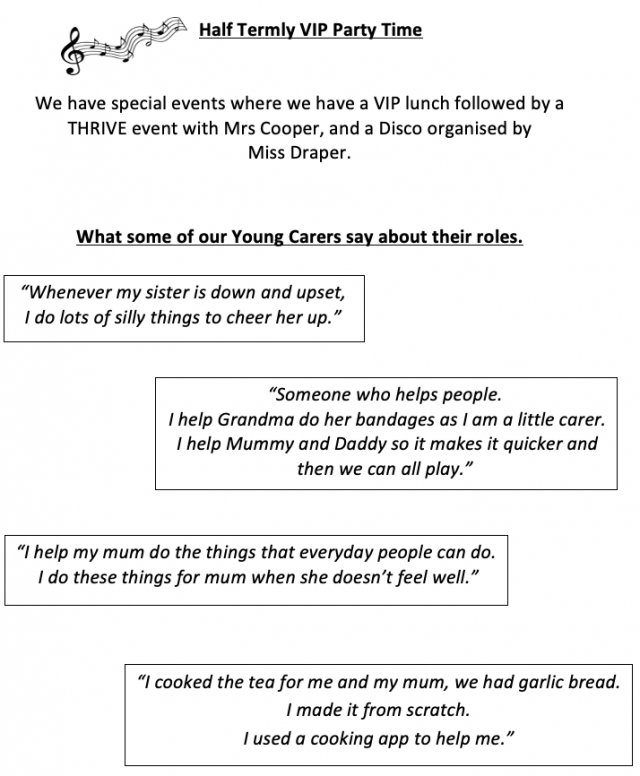 Achievements
Kessingland Church of England Primary Academy are also very proud to hold the Suffolk Young Carers Bronze, Silver and Gold Schools Awards. We also have achieved the Bronze and Silver Carers in Schools Awards, presented by The Carers Trust. We are now working towards Gold.
For us this is not about an award; it is a way of ensuring that the highest standards of provision continue to be offered to our Young Carers.
More recently Lynda Hood has represented young carers, being asked to produce a case study for The Children's Society. This report, and the work at Kessingland CofE Primary Academy were highlighted as outstanding in both the local press and on Suffolk Radio.
If you wish to know more, please contact our Young Carers Lead, Lynda Hood or Suffolk Family Carers https://suffolkfamilycarers.org