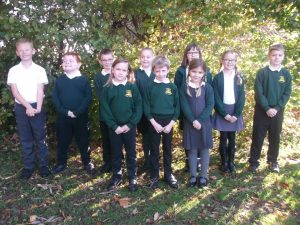 School Council takes place every Thursday. It is an opportunity for pupils to come together and share ideas about our Academy. We value the opinions of everyone in our school and School Council meet to represent the views of all pupils.
All members of School Council were asked to apply for their position, explaining why they thought School Council was important and what they could contribute to our school.
The School Council consists of two representatives taken from Giraffes, Antelopes, Meerkats, Lemurs and Lions.
This half term, School Council will be thinking about:
Introducing ourselves and updating our School Council notice board
Distributing 'Suggestion Books' to every classroom
Remembrance Day
Children In Need
The Shoe Box Appeal
If you have any ideas for School Council, do not forget to add them to your Class School Council book or tell your class representatives.
---
---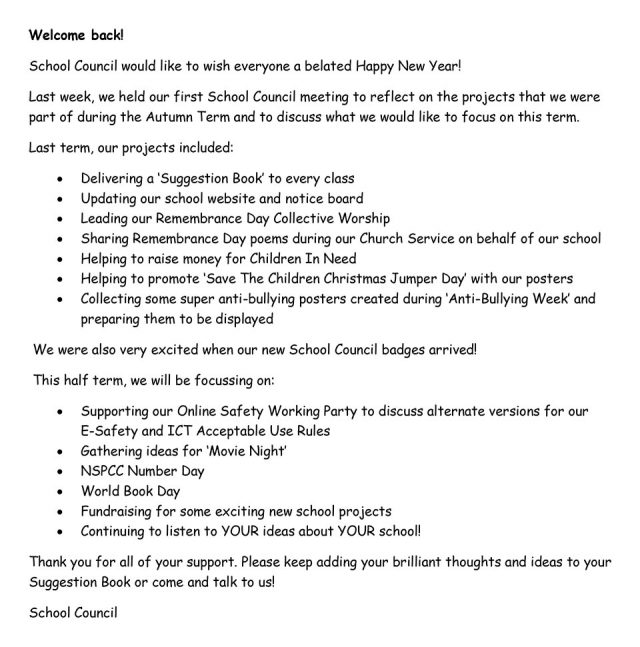 ---
Thursday 1st November 2018
Welcome!
On Thursday, we had our first School Council meeting.
After introducing ourselves, we thought hard about how everyone in our school family can share their views and opinions. We decided that Suggestion Books for every class would be a great place to start!
Our thoughts then turned to Remembrance Day and Children In Need – two events that are very close to our school's heart.
We will be asking you for your great ideas!
Please check out our School Council notice board and listen to your representatives for any updates.
We are looking forward to a busy and exciting year!
School Council