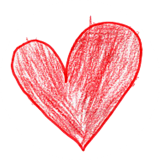 "Let all that you do be done in love" 1 Corinthians 16:14
God the Father loves us and he sent his son Jesus, to show us how to care for each other. Love is a core Christian value for our school and the key value that the foundations of Christianity are built upon. In the Bible, we learn that God is Love and he showed how much he loves us by sending his only son Jesus to live with us on earth.
Love means how we show respect, goodwill, affection and concern for one another. Our vision promotes an ethos of care and compassion for all members of the school community and beyond – it is at the heart of what we do.
Love underpins all of our Christian values.